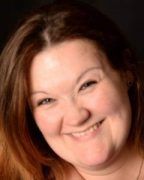 Psychotherapist
I am a very excited to help you meet your goals! As a therapist specializing in anxiety, depression, trauma, and perinatal mental health, I can offer you a safe and supportive environment in which to build insight and heal. I provide therapy for adolescents, and adults utilizing evidence-based therapy practices and a strengths-based approach. I will help you to learn skills to manage stressors, life changes, and relationships. Let's get you started on the path to holistic wellness!
I am a Licensed Professional Counselor with my Master's in Agency Counseling from Rhode Island College and my Sixth Year Degree in Clinical Mental Health Counseling from Southern Connecticut State University. I have a wealth of experience both in community-based and clinic-based mental health settings.
I really work with each individual to create a plan to assist you in working towards your best self. In our supportive and accepting therapeutic relationship, I will provide you with the tools, insight, and self-awareness you will need to lead a more fulfilling and functional life.